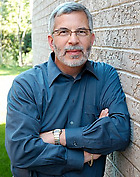 Video introduction to Counselling
A Better Relationship is Only a Lesson Away
Longer Sessions; Real Work; Better Results
Does Gary accept every referral?
Considering Marital/Couple Counseling?
Think your teen (or child) needs counselling?
What do clients say about Gary's counseling...
Counselling: Knowing your options
Boundary issues in the client/therapist relationship...
Counselling - Issues addressed, approach, fees, confidentiality...
As of September 26, 2012, counselling services provided by Registered Social Workers (RSWs) can be claimed as a medical expense tax deduction when you file your income tax return. In other words, Registered Social Workers are now authorized "medical practitioners" for the purpose of claiming medical expenses.
I do not provide a crisis service. If you are in crisis and require immediate support, please contact your family doctor or go to your nearest emergency room. Appointments will be made as per my availability.
Please read the information below thoroughly, then call me directly:
905 628-4847
------------------------------------------
Issues may include, but are not limited to:
parenting

child/adolescent behaviour

academic performance (ADD/ADHD, LD)

marriage/intimate relationship

communication

pre-marital counselling

relationships - common-law, family, stepfamily

abuse/domestic violence (physical, sexual, verbal, emotional, psychological - past or present, child or adult, survivor or witness)

depression, anxiety, anger, mood

young offender

adjustment to change

alcohol/drug abuse

aging / managing aging kin

for services for separated parents having challenges resolving parenting issues, click here
What you should know about my approach to counselling...
People attend counselling because of distress and want relief as quickly as possible.
With traditional counselling approaches, people see the counsellor for the standard 50-minute session, one at a time, week after week. It often takes the counsellor 2 to 3 and even 4 sessions to gain enough information in order to begin being helpful. That means your distress may continue at least that length of time. Even then, many therapeutic approaches have the counsellor saying very little apart from reflecting back your own feelings or validating your concerns. Many people come away from this kind of experience having changed very little. While they may feel validated or supported, issues of distress can continue.
My approach to counselling is different.
Rather than coming back week after week, the first session is a long one; usually a good three hours straight. Through a structured interview process, I obtain the information necessary to understand the problem and situation as fully as possible to be helpful sooner - usually the first time we meet.
At the end of our first meeting, clients are given very direct, honest and forthright feedback. Clients will be provided practical and direct information, guidance and direction to help resolve matters causing the distress. Clients may or may not take heed of the feedback, but those that do, tend to do better than those who do not. This will remain your choice. Due to the nature of this approach, remarkably, many people attend this ONE meeting only.
If folks return, it is generally several weeks later, after they have had time to work with the feedback. Even if folks do return they are rarely seen beyond 3 or 4 times. People can improve sooner and then at less overall cost.
If you are seeking counselling on a child related matter, please note that I insist on meeting with the parents first before I would meet with the child/ren and ask that parents do not inform their child/ren of our meeting.
Experience and training matters: Experience and training significantly distinguishes one counsellor from another. Whomever you chose to work with, they should happily provide you with information qualifying themselves. My CV/resume is available on this website as is clients' ratings and feedback.
Due to my approach, I rarely have a waiting list. I see many many people, for a short duration. This means you can be seen quickly. Again, when in distress, being seen quickly matters.
I see folks in the privacy of my home office. This provides a greater degree of confidentiality and comfort than a traditional office setting.
People MUST phone and speak with me personally for a brief conversation before I will set an appointment. The purpose of the call is for me to determine the appropriateness of the referral and how I may be of service.
If you are seeking counselling on a matter involving criminal court, please be advised that I will not provide reports speaking to progress, the result of counselling. The rationale for this decision is to avoid having the counselling process used as a strategy mitigate responsibility for criminal behaviour in view of a trial or sentencing. Please also note, my counseling sessions are "closed" meaning neither I, my notes or reports can be required for court or arbitration purposes.
Fees:
As a social worker, I am respectful of people's different income levels. As such, the fee is set on a fee-for-service basis using a sliding scale that ranges from $100 - $400 per hour. The actual fee then is determined by your gross family annual income. Although no verification is required, if you have been found to misrepresent your income, you will be responsible for paying the difference accordingly and thereafter, service may be terminated at my discretion. In addition, at my sole discretion, your fee may be determined by your company's revenue in view of persons who manage their income through their company or corporation or by net worth or at my discretion. Further, time will be taken at the beginning of our meeting for me to present my qualifications, experience and approach to counselling so that service is provided on an informed basis. This is deemed part of the time provided and billed for. The session will be deemed to commence at the scheduled appointment time and billing will therefore begin at the scheduled appointment time even if you are late. Please arrive on time. Appointments cancelled with less than 48 hours (two business days) will be billed for one hour.
| | |
| --- | --- |
| Income | Fee/hour |
| Up to $50,000 | $100.00 |
| $50,000 - $75,000 | $125.00 |
| $75,000 - $100,000 | $150.00 |
| $100,000 - $125,000 | $175.00 |
| $125,000 - $150,000 | $200.00 |
| $150,000 - $175,000 | $225.00 |
| $175,000 - $200,000 | $250.00 |
| $200,000 - $250,000 | $300.00 |
| $250,000 - $350,000 | $350.00 |
| $350,000 + | $400.00 |
Clients provide payment by cash or cheque at the end of each session. A receipt is always provided.
A consultation report may be provided to referring physicians with client consent and there is no extra charge for this report when provided at the time of initial service.
Third Party Payments (EAP and other Benefit Providers):
Pleased be advised that I do not accept payment by third party payers (benefit or EAP providers) whatsoever. People are directly responsible for payment of services as per the information above at the time of service. A receipt will be provided with which persons can seek reimbursement from their EAP or benefit provider. I take no responsibility for your reimbursement. Reimbursement remains a matter between you and your benefit or EAP provider.
If you do seek reimbursement through your benefit or EAP provider and I am called to verify the charge, I will do so with your implied consent. My disclosure will be limited to advising of my credentials as well as verifying the billing information, service provided and persons served. No information regarding the nature or content of information discussed will be provided without signed consent, for which you will be charged as per the time required.
Other:
Counselling is provided on a private and discreet basis.

Service is provided in the safety and comfort of my home-office.

Daytime appointments are available Monday through Friday (except Friday afternoon). Evening appointments are available Monday through Thursday. I typically set my appointment times for 9:30 am, 1:30 pm and 7:00 pm. I do not offer weekend appointments. Summer hours may be restricted - please ask.

Persons may self-refer. Please call.

Persons are expected to attend sober for appointments.

There is no recording or posting of content or comments in any form or media by clients or their proxy although Gary Direnfeld may record at his discretion for accountability purposes.

Violence of any fashion will not be condoned.
Confidentiality:
All matters remain confidential with the following exceptions:
Any past or imminent harm or abuse to a child currently younger than 16 years of age will be reported to proper authorities.

Any imminent threat of harm to self or to another adult will be reported either to proper authorities and/or to other persons who may be required to intervene as necessary.

Up to an hour can be scheduled between appointments to avoid meeting anyone while entering or exiting.
Information about yourself can be used to pursue payment in the event of non-payment,

cancelled or bad cheques or misrepresentation of income.
(You can print and share this information as a one-pager - click here)
Gary Direnfeld, MSW, RSW
(905) 628-4847
Gary Direnfeld is a child-behaviour expert, a social worker, and the author of Raising Kids Without Raising Cane. Gary not only helps people get along or feel better about themselves, but also enjoys an extensive career in public speaking. He provides insight on issues ranging from child behaviour management and development; to family life; to socially responsible business development. Courts in Ontario, Canada consider Gary an expert on matters pertaining to child development, custody and access, family/marital therapy and social work.
Buy the book:
For information on Direnfeld's book, Raising Kids Without Raising Cane, click here.
Are you the parent of new teen driver? Check out this teen safe driving program: www.ipromiseprogram.com