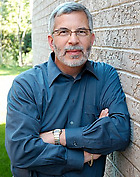 Counselling over the Internet
The Internet provides a marvelous opportunity for distance counselling.
To facilitate the counselling service through the Internet, I use "ZOOM."
To use ZOOM, I send you a link. You click on the link a minute before our meeting. Follow the on-line instructions and we will be connected.

Prior to scheduling an appointment, I must have a brief (5-minute) private conversation with the caller. In the case of a couple seeking counselling, I may speak with both persons privately before I consent to provide counselling services. This brief conversation can take place by telephone or ZOOM.
As for the counselling service specifically, it addresses the same issues and follows the same approach as outlined on my counselling webpage, which is best to read prior to contacting me.
Persons must pay directly following the counselling service through PayPal or eTrasnfer. With PayPal, you can pay by credit card or if you have an account, through your account.

To initiate service, please send an email briefly outlining the nature of the problem and the service you seek. (Please restrict your email to 100 words or less. This is not the opportunity to lay out the history of your issues, but just to give a quick sense of why you are seeking service. I cannot read lengthy emails.) Please also indicate times you are available to chat by either telephone or ZOOM.
Email to: gary@yoursocialworker.com
Fees:
As a social worker, I am respectful of people's different income levels. As such, the fee is set on a fee-for-service basis using a sliding scale that ranges from $100 - $400 per hour in Canadian dollars. The actual fee then is determined by your family income, although no verification is required. You will be charged from the beginning of the scheduled appointment time, even if you are late. Further, time will be taken at the beginning of our meeting for me to present my qualifications, experience and approach to counselling so that service is provided on an informed basis. This is deemed part of the time provided and billed for.
| | |
| --- | --- |
| Income | Fee/hour |
| Up to $50,000 | $100.00 |
| $50,000 - $75,000 | $125.00 |
| $75,000 - $100,000 | $150.00 |
| $100,000 - $125,000 | $175.00 |
| $125,000 - $150,000 | $200.00 |
| $150,000 - $175,000 | $225.00 |
| $175,000 - $200,000 | $250.00 |
| $200,000 - $250,000 | $300.00 |
| $250,000 - $350,000 | $350.00 |
| $350,000 + | $400.00 |
Third Party Payments (EAP and other Benefit Providers):
Pleased be advised that I do not accept payment by third party payers (benefit or EAP providers) whatsoever. People are directly responsible for payment of services as per the information above at the time of service. A receipt will be provided with which persons can seek reimbursement from their EAP or benefit provider. I take no responsibility for your reimbursement. Reimbursement remains a matter between you and your benefit or EAP provider.
If you do seek reimbursement through your benefit or EAP provider and I am called to verify the charge, I will do so with your implied consent. My disclosure will be limited to advising of my credentials as well as verifying the billing information, service provided and persons served. No information regarding the nature or content of information discussed will be provided without signed consent, for which you will be charged as per the time required.
Other:
Counselling is provided on a private and discreet basis.

Service is provided in the safety and comfort of my home-office.

Daytime appointments are available Monday through Thursday. Evening appointments are available Monday through Wednesday. I typically set my appointment times for 9:30 am, 1:30 pm and 7:00 pm. The appointment times can be somewhat negotiable. I do not offer weekend appointments.

Persons may self-refer. Please call.

Persons are expected to attend sober for appointments.

Violence of any fashion will not be condoned.
Confidentiality:
All matters remain confidential with the following exceptions:
Any past or imminent harm or abuse to a child currently younger than 18 years of age will be reported to proper authorities.

Any imminent threat of harm to self or to another adult will be reported either to proper authorities and/or to other persons who may be required to intervene as necessary.

Counseling is provided on a closed basis, meaning you must agree that you or your designate or proxy will not call me to court or ask to provide a report for court purposes.

For quality assurance and in case of concern or complaint about service, all meetings will be recorded.

Up to an hour can be scheduled between appointments to avoid meeting anyone while entering or exiting.

Information about yourself can be used to pursue payment in the event of non-payment.