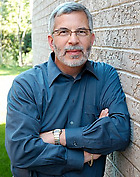 Mediation / Arbitration
A Mediation/Arbitration (Med/Arb) service provider is typically a neutral person to whom parents can turn to help determine their parenting plan if not already established or who is otherwise empowered to address and change any predetermined agreement with regard to parenting at the request of either parent. This is distinguished from a parenting coordinator who typically must work within a pre-existing parenting agreement in order to facilitate implementation, resolve disputes arising in interpreting the plan and address other matters as may be determined by the nature of the service contract.
Typically the mediator/arbitrator acts in two capacities with the same clients: mediator and arbitrator. In other words, if the parents are unable to resolve their issue(s) by way of mediation (which may include coaching, education, guidance, etc.) then the service provider would arbitrate the matter, meaning that the same person would go from one who helps facilitate decisions between the parents to one who makes decisions on their behalf.
My approach to med/arb is different. It is my experience that when the same service provider functions as mediator and arbitrator, once a matter is arbitrated, many persons consider the service provider biased in favour of whom the arbitrated decision was most closely aligned. This then may undermine the spirit of service creating the conditions that can lead to the termination, withdrawal or dismissal of the service provider. Service is lost in its entirety.
To reduce that likelihood, my approach to mediation/arbitration separates the two functions. I will act in the role of mediator. In the mediation phase of service, I will work with the parents to help them resolve disputes between themselves as best as possible. This phase of service is called "closed", meaning what transpires in the mediation phase cannot be used or communicated for arbitration or court purposes even if your lawyers are included in the mediation phase of service. In the event of an impasse, service then passes to the arbitrator, a second person named specifically for this function who will make decisions binding upon the parents. With this approach, the neutrality of the mediator may be preserved and the parents can return to the mediator to help resolve other disputes.
Parents entering med/arb agree to use arbitration to resolve issues unresolved during the mediation phase. In other words, they will not take those matters to court but use another individual who is empowered to make binding decisions in this second phase of service. The terms of service for arbitration will be a matter for parents and lawyers to determine with the person chosen to act as arbitrator.
With regard to costs associated with the med/arb service specifically, parents typically divide these costs equally unless there is a prior agreement to do otherwise or unless there is an Order of the Court specifying how costs are to be distributed between them. The matter of distribution of costs must be determined by the parents, lawyers or Courts, prior to referral. If over the course of service a parent wishes to dispute the allocation of costs between themselves and are unable to resolve this through mediation, then this would be a matter for arbitration, bearing in mind that the mediation service is a closed process.
Parents may or may not name their arbitrator in advance of the mediation phase at their discretion. The mediation phase of service may commence upon receiving this document, the Med/Arb Agreement, the Certificate of Independent Legal Advice and retainer.
Arbitrators available in Ontario include:
Kitchener/Waterloo and surrounding areas:
Don McIntyre: http://www.mcintyremcmurray.ca/contactus.html
The Greater Hamilton Area and surrounding areas:
Rick Shields: http://www.familydisputeresolution.com/s_arbitration.html
London and surrounding areas:
Alf Mamo: http://www.mckenzielake.com/our-people/alfred-mamo
A larger listing of family arbitrators in Ontario is available here:
http://www.adrcanada.ca/findapro-search.cfm
Referral and service process:
A lawyer for either party must initiate contact for the purpose of referral. If one parent calls, then the other parent may consider the service provider biased in favour the caller and this can undermine service. Hence the referral must come from the lawyer.

Please note, there can be considerable time and activity establishing the terms of service during the referral stage for this service. These activities may include phone calls, faxes, emails, reading of information and/or meetings and/or other activities between lawyers representing the parents, the parents themselves, and the intended Parenting Coordinator. These activities will be accounted and billed for during the referral stage and will be billed either to the referring party or both parties jointly as will be determined at the time of the initial phone call. This account will be due regardless of whether the referral results in the actual service. A retainer may be required to cover costs during the referral process.

Assuming service, a retainer will be determined and the parents will forward payment accordingly in advance of any further activity commencing by the service provider. Please note, parents must obtain independent legal advice regarding this service, sign the agreement, attach the Certificate of Independent Legal Advice and provide these materials with retainer to the service provider. Thereafter, the parents or their lawyers provide pertinent reports such as found in the pleadings brief and which can include affidavit material, reports of CAS involvement, prior assessments, etc. These would be read prior to setting meetings.

The service provider then meets with the parents separately and will screen for domestic violence and power imbalances. Thereafter, the service provider will meet with the parents either together or separately to get acquainted and to learn about them, their family histories, the children and current issues. During these meetings parents may provide signed consent permitting the service provider to gather information from other service providers relevant to their situation. These meetings are scheduled for 3 hours duration.

If the children are at least 3 years-of-age or otherwise at the service provider's discretion, the service provider may meet with the children and/or parents with children, often at least twice. On one occasion one parent would bring them and on the other occasion the other parent would bring them. It may important for the service provider to chat with the children, to hear first hand their perception of issues.

The service provider will continue to meet with the parents to resolve issues raised. If matters cannot be resolved through this mediation phase, then either party or the service provider may call an impasse and move the matter to be settled by arbitration.

On an ongoing basis, issues of concern may be brought to the service provider for resolution. Ongoing meetings and other sources of information required to assist in settling disputes may be required to assist in reaching a resolution.

Information will be shared only upon written consent except where there is risk of harm to self or another person, or as required by law as it pertains to child protection matters. There is no recoding or posting of content or comments in any form or media by clients or their proxy although Gary Direnfeld may record any/all conversations at his discretion solely for accountability purposes in the event an issue with service arises. The service record is the property of Gary Direnfeld. Information obtained about persons served shall be used for service purposes, payment collection and/or, satisfaction surveys. Non-identifying information may be used for statistical, research or teaching purposes. However, the mediation phase with Gary Direnfeld is closed and neither he, his notes nor reports can be used for court or arbitration purposes with regard to the parenting dispute between the parents.

The arbitration shall be conducted by the terms as contracted with the arbitrator directly.
Fees:
As a social worker, I am respectful of people's different income levels. As such, the fee is set on a fee-for-service basis using a sliding scale that ranges from $150 - $400 per hour. The actual fee then is determined by your joint income, or may be determined by your assets or a fee may be set at the discretion of the Med/Arb service provider if income is in dispute. You will be charged from the beginning of the scheduled appointment time, even if you are late. Appointments cancelled with less than 48 hours (two business days) will be billed for one hour. Further, time will be taken at the beginning of the first meeting for me to present my qualifications, experience and approach to service so that service is provided on an informed basis. This is deemed part of the time provided and billed for.
A retainer based on 20 hours of service at the respective rate, as per the fee schedule below, is required prior to commencing. Billing will be on basis of actual time spent on any activity related to the assessment critique service, charged at the rate as per the fee schedule below, plus HST. You will be billed for any activity directed to your case. If less time is taken than covered by the retainer, a refund will be issued. If more time is required than covered by the retainer, the mediator may ask for additional funds to be provided before continuing the mediation.
Fee Schedule (based on joint income):
| | |
| --- | --- |
| Income | Fee/hour |
| 0 - $75,000 | $150.00 |
| $75,000 - $100,000 | $175.00 |
| $100,000 - $125,000 | $200.00 |
| $125,000 - $150,000 | $225.00 |
| $150,000 - $175,000 | $250.00 |
| $175,000 - $200,000 | $275.00 |
| $200,000 - $250,000 | $300.00 |
| $250,000 - $350,000 | $350.00 |
| $350,000 + | $400.00 |
Third Party Payments (EAP and other Benefit Providers):
Pleased be advised that I do not accept payment by third party payers (benefit or EAP providers) whatsoever. People are directly responsible for payment of services as per the information above at the time of service. A receipt will be provided with which persons can seek reimbursement from their EAP or benefit provider. I take no responsibility for your reimbursement. Reimbursement remains a matter between you and your benefit or EAP provider.
If you do seek reimbursement through your benefit or EAP provider and I am called to verify the charge, I will do so with your implied consent. My disclosure will be limited to advising of my credentials as well as verifying the billing information, service provided and persons served. Please note, parenting coordination is a clinical-legal service and may not be covered. No information regarding the nature or content of information discussed will be provided without signed consent, for which you will be charged as per the time required.
To initiate a referral for service, the Referral Information Form MUST be completed too.
Please note, people regularly come great distances to see me. If you are considering driving more than two or three hours, please let me know so I can set an appointment to accommodate your drive.
Gary Direnfeld, MSW, RSW
(905) 628-4847
Gary Direnfeld is a child-behaviour expert, a social worker, and the author of Raising Kids Without Raising Cane. Gary not only helps people get along or feel better about themselves, but also enjoys an extensive career in public speaking. He provides insight on issues ranging from child behaviour management and development; to family life; to socially responsible business development. Courts in Ontario, Canada consider Gary an expert on matters pertaining to child development, custody and access, family/marital therapy and social work.
Buy the book:
For information on Direnfeld's book, Raising Kids Without Raising Cane, click here.
Are you the parent of new teen driver? Check out this teen safe driving program: www.ipromiseprogram.com