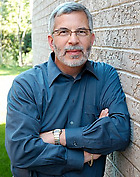 Lawyer-Assisted Mediation Referral Form
Lawyer Assisted Mediation
Lawyer assisted mediation is mediation that includes the lawyers for both parents. Although a much more expensive mediation process, having the lawyers present can provide a greater sense of legal, physical and emotional safety for the participants. This can be of tremendous value in cases where theer is serious alleged or verified issues of abuse, mental health issues, drug/alcohol concerns or just a tremendous degree of animosity and/or mistrust between the parents. Recognizing that outcomes imposed by a court or arbitrator tend to be less durable and more poorly followed, lawyer assisted mediation can help parents achieve a mutually acceptable agreement while feeling their rights as well as the process is protected.
For lawyer assisted mediation to function best, the lawyers themselves must value mediation and have the capacity to resist turning the process into pseudo-litigation. The lawyers will be expected to allow the parents to speak on their own behalf, although breaks can be taken for parents and lawyers to confer with each other during the process. Lawyer assisted mediation may be better facilitated by lawyers with training in collaborative family law or mediation itself, although this is not a precondition for service.
Beyond the above, the description of mediation also applies to lawyer assisted mediation.
---------------------
Mediation is directed at resolving issues regarding the on-going care and management of children following parental separation or divorce such that a parenting plan is developed or specific issues are resolved. It is the parenting plan that sets out the residential arrangements as well as roles, responsibilities and approaches for the care of the children. In mediation, parents retain control of the outcome.
The role of the mediator is to facilitate discussion, help generate options and educate on matters of concern to the well-being of the children in the context of the parental separation/divorce. The mediator will endeavour to keep behaviour safe and civil to allow appropriate negotiation between the parents.
Parents may be seen together or separately depending on the level of conflict and matters of concern. If seen together, the mediator can separate the participants when necessary and move between separate rooms if required.
A developmental perspective is taken in structuring parenting plans so parents are better prepared to handle natural changes that occur with time.
People may self-refer for this service or a lawyer may refer you on your behalf. However, you will require a lawyer to advise you as to the nature of the service agreement available in the Lawyer-Assisted Mediation Referral Form
.
If you call for yourself please do NOT launch into your version of the problem. To the degree you lay out your side of the issues in advance of the other person, you will be considered to have biased my perspective and service may end before it even begins. In calling on your behalf, identify you are seeking mediation and then please let me lead the conversation so I obtain only the information I require to begin this process even-handedly. Please be advised, I will not answer hypothetical questions as those are typically based on the caller's situation and discussing those hypothetical situations will be considered a matter leading to bias. Please also note, if you are considering my mediation service, you are well advised to inform the other party and have that party read this web page.
Mediation Process (in general terms):
Where available, documents may be reviewed in advance of meeting.

Prior to the first meeting, the mediator will meet with each parent separately in person or by phone, to screen for domestic violence and power imbalances.

The first meeting is scheduled for at least 3 hours duration. The purpose of the first meeting is to get acquainted and for the mediator to learn about you, your family history, the children and current issues. During this meeting the parents may provide signed consent permitting exchange of information with other service providers.

The children may be seen during the course of a mediation. Meetings with the children are usually scheduled for 1 hour but will vary depending on the children's age, comfort and discussion.

Meetings with parents will continue as necessary towards the goal of achieving a mutual agreement.

In the event an agreement is reached and a plan is achieved, this will be written up by the mediator as a Memorandum of Understanding. The parents can chose to follow the plan as is, or have it formalized as a legal document through their lawyers. Parents are advised to obtain independent legal advice.

In the event a plan is not achieved, a brief report will be provided stating an agreement has not been achieved in this process.

Only a Memorandum of Understanding or brief report stating an agreement has not been reached (or combination thereof) can be used for court purposes. The mediator cannot be called to court or arbitration and cannot be compelled to provide opinions on the matters of mediation for court or arbitration purposes.

Parents should be aware that the opinion of a mediator may be influential in a court proceeding. When a mediator provides a report and can be called to Court, the process is referred to as open mediation. This is distinguished from closed mediation where any activity, outcomes or views of the mediator are sealed and not allowed for use in a court or arbitration process. Only closed mediation is provided. Apart from reports noted above, Gary Direnfeld and/or his records cannot be used for court or arbitration purposes.

Information will be shared only upon written consent except where there is risk of harm to self or another person, or as required by law as it pertains to child protection matters. There is no recoding or posting of content or comments in any form or media by clients or their proxy although Gary Direnfeld may record any/all conversations at his discretion solely for accountability purposes in the event an issue with service arises. The service record is the property of Gary Direnfeld. Information obtained about persons served shall be used for service purposes, payment collection and/or, satisfaction surveys. Non-identifying information may be used for statistical, research or teaching purposes.

The parents must determine prior to mediation how costs will be divided between them. This is not a matter for the mediator to determine.
Fees:
As a social worker, I am respectful of people's different income levels. As such, the fee is set on a fee-for-service basis using a sliding scale that ranges from $150 - $400 per hour. The actual fee then is determined by your joint income, or may be determined by your assets. You will be charged from the beginning of the scheduled appointment time, even if you are late. Appointments cancelled with less than 48 hours (two business days) will be billed for one hour. Further, time will be taken at the beginning of the first meeting for me to present my qualifications, experience and approach to counselling so that service is provided on an informed basis. This is deemed part of the time provided and billed for.
Terms of payment will be determined by the mediator prior to service. Billing will be on basis of actual time spent on any activity or cost related to the mediation service, charged at the rate as per above, plus HST. You will be billed for any activity directed to your case.
Fee Schedule (based on joint income):
| | |
| --- | --- |
| Income | Fee/hour |
| 0 - $75,000 | $150.00 |
| $75,000 - $100,000 | $175.00 |
| $100,000 - $125,000 | $200.00 |
| $125,000 - $150,000 | $225.00 |
| $150,000 - $175,000 | $250.00 |
| $175,000 - $200,000 | $275.00 |
| $200,000 - $250,000 | $300.00 |
| $250,000 - $350,000 | $350.00 |
| $350,000 + | $400.00 |
Third Party Payments (EAP and other Benefit Providers):
Pleased be advised that I do not accept payment by third party payers (benefit or EAP providers) whatsoever. People are directly responsible for payment of services as per the information above at the time of service. A receipt will be provided with which persons can seek reimbursement from their EAP or benefit provider. I take no responsibility for your reimbursement. Reimbursement remains a matter between you and your benefit or EAP provider.
If you do seek reimbursement through your benefit or EAP provider and I am called to verify the charge, I will do so with your implied consent. My disclosure will be limited to advising of my credentials as well as verifying the billing information, service provided and persons served. Please note, mediation is a clinical-legal service and may not be covered. No information regarding the nature or content of information discussed will be provided without signed consent, for which you will be charged as per the time required.
Other:

Service is provided on a private and discreet basis.

Service is provided in the safety and comfort of my home-office.

Daytime appointments are available Monday through Friday (except Friday afternoon). Evening appointments are available Monday through Thursday. I typically set my appointment times for 9:30 am, 1:30 pm and 7:00 pm. I do not offer weekend appointments. Summer hours may be restricted - please ask.

Persons may self-refer. Please call.

Persons are expected to attend sober for appointments.

There is no recoding or posting of content or comments in any form or media by clients or their proxy although Gary Direnfeld may record at his discretion for accountability purposes.

Violence of any fashion will not be condoned.
Confidentiality:
All matters remain confidential with the following exceptions:
Any past or imminent harm or abuse to a child currently younger than 16 years of age will be reported to proper authorities.

Any imminent threat of harm to self or to another adult will be reported either to proper authorities and/or to other persons who may be required to intervene as necessary.

Up to an hour can be scheduled between appointments to avoid meeting anyone while entering or exiting.
Information about yourself can be used to pursue payment in the event of non-payment,

cancelled or bad cheques or misrepresentation of income.
Please note, people regularly come great distances to see me. If you are considering driving more than two or three hours, please let me know so I can set an appointment to accommodate your drive.
Please call to discuss the specific mediation process for your situation.
Lawyer-Assisted Mediation Referral Form
Gary Direnfeld, MSW, RSW
(905) 628-4847
Gary Direnfeld is a child-behaviour expert, a social worker, and the author of Raising Kids Without Raising Cane. Gary not only helps people get along or feel better about themselves, but also enjoys an extensive career in public speaking. He provides insight on issues ranging from child behaviour management and development; to family life; to socially responsible business development. Courts in Ontario, Canada consider Gary an expert on matters pertaining to child development, custody and access, family/marital therapy and social work.
Buy the book:
For information on Direnfeld's book, Raising Kids Without Raising Cane, click here.
Are you the parent of new teen driver? Check out this teen safe driving program: www.ipromiseprogram.com