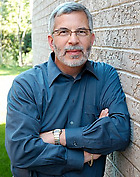 Clients can also be seen in my Thornhill location or at your office!
Divorce: What if court wasn't an option?
Collaborative Law explained
Collaborative Law and Social Work
Are you a Collaborative Lawyer?
The tool for settling parenting plans
Collaborative Family Professional
Collaborative Family Law explained in video
Collaborative Family Practice is an approach to resolving separation agreements respectfully with the goal of facilitating divorce without going to court. The process involves both parents represented by legal counsel who agree to work towards a negotiated settlement.
At times, the process can be aided by the use of a Collaborative Family Professional acting in the role of facilitator, divorce coach or child specialist. These roles support the Collaborative process and are only provided to persons who are formally involved in a Collaborative process with legal representation.
In addition to these roles, your team may benefit from a consultation on mental health, or parenting, or parenting plan matters. It would be a pleasure to attend your meeting and act as a resource. I would also happily discuss any other creative and flexible use of my input...
Facilitator
The facilitator helps manage the process during collaborative meetings, keeps participants focused and comments on behaviour (in caucus) that may be disruptive or contrary to the objective of settlement while at the same time enabling productive communication. With a facilitator to manage these aspects, the lawyers and parties are feed up to concentrate on the substantive matters.
Divorce Coach
The role of the divorce coach is to help spouses determine their goals and/or manage behaviour in view of emotions such that they can attend and participate meaningfully in the collaborative process with their lawyer and the other party.
Child Specialist
The role of the parenting specialist is to help ascertain the views of children and/or facilitate their adjustment and/or facilitate the development of a parenting plan to determine the ongoing care and management of the children following separation or divorce.
To refer...
Collaborative lawyers are welcome to call and discuss these services and make a joint referral. .
Fees:
As a social worker, I am respectful of people's different income levels. As such, the fee is set on a fee-for-service basis using a sliding scale that ranges from $150 - $400 per hour. The actual fee then is determined by your joint income, or may be determined by your assets. You will be charged from the beginning of the scheduled appointment time, even if you are late. Further, time will be taken at the beginning of the first meeting for me to present my qualifications, experience and approach to counselling so that service is provided on an informed basis. This is deemed part of the time provided and billed for.
A retainer based on 10 hours of service at the respective rate below is required prior to commencing. Billing will be on basis of actual time spent on any activity related to the assessment critique service, charged at the rate as per the fee schedule below, plus GST. You will be billed for any activity directed to your case. If less time is taken than covered by the retainer, a refund will be issued. If more time is required than covered by the retainer, the mediator may ask for additional funds to be provided before continuing the mediation.
Fee Schedule (based on joint income):
| | |
| --- | --- |
| Income | Fee/hour |
| 0 - $75,000 | $150.00 |
| $75,000 - $100,000 | $175.00 |
| $100,000 - $125,000 | $200.00 |
| $125,000 - $150,000 | $225.00 |
| $150,000 - $175,000 | $250.00 |
| $175,000 - $200,000 | $275.00 |
| $200,000 - $250,000 | $300.00 |
| $250,000 - $350,000 | $350.00 |
| $350,000 + | $400.00 |
Third Party Payments (EAP and other Benefit Providers):
Pleased be advised that I do not accept payment by third party payers (benefit or EAP providers) whatsoever. People are directly responsible for payment of services as per the information above at the time of service. A receipt will be provided with which persons can seek reimbursement from their EAP or benefit provider. I take no responsibility for your reimbursement. Reimbursement remains a matter between you and your benefit or EAP provider.
If you do seek reimbursement through your benefit or EAP provider and I am called to verify the charge, I will do so with your implied consent. My disclosure will be limited to advising of my credentials as well as verifying the billing information, service provided and persons served. Please note, service associated with Collaborative Family Practice is considered a clinical-legal service and may not be covered. No information regarding the nature or content of information discussed will be provided without signed consent, for which you will be charged as per the time required.
Collaborative Family Professional Service Agreement
Please note, people regularly come great distances to see me. If you are considering driving more than two or three hours, please let me know so I can set an appointment to accommodate your drive.
----------------------
Training attended -
April 1 & 2, 2005, with Marion Korn and Nancy MacIvor (Level 1)
Richmond Hill, Ontario, Canada
September 29 & 30, 2007, Marion Korn, Rick Shields,
Hamilton, Ontario, Canada
February 11, 12, 13, 2009 with Victoria Smith, Jane Tremblay, Sheila Brown (Level 2)
Markham, Ontario, Canada
Gary Direnfeld, MSW, RSW
(905) 628-4847
Gary Direnfeld is a child-behaviour expert, a social worker, and the author of Raising Kids Without Raising Cane. Gary not only helps people get along or feel better about themselves, but also enjoys an extensive career in public speaking. He provides insight on issues ranging from child behaviour management and development; to family life; to socially responsible business development. Courts in Ontario, Canada consider Gary an expert on matters pertaining to child development, custody and access, family/marital therapy and social work.
Buy the book:
For information on Direnfeld's book, Raising Kids Without Raising Cane, click here.
Are you the parent of new teen driver? Check out this teen safe driving program: www.ipromiseprogram.com